Today I took the kids strawberry picking for the first time. We had a blast! The strawberries are really late this year due to the unseasonably cold spring/summer and the monsoons of rain we've been getting. I think Ethan ate more than he picked.
Wouldn't it be fun to host a strawberry inspired party? Berry parties are quite the thing now. Here are some of my favorite inspiration.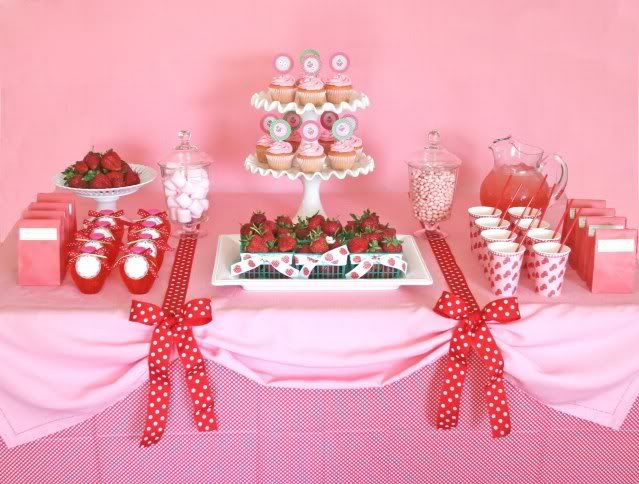 Strawberry Pie in a Jar? Perfect Party Favors!
I want to have a strawberry party just to use these invitations and coordinating products from Loralee Lewis!
Now back to the kitchen to clean all those berries! Happy Summer!